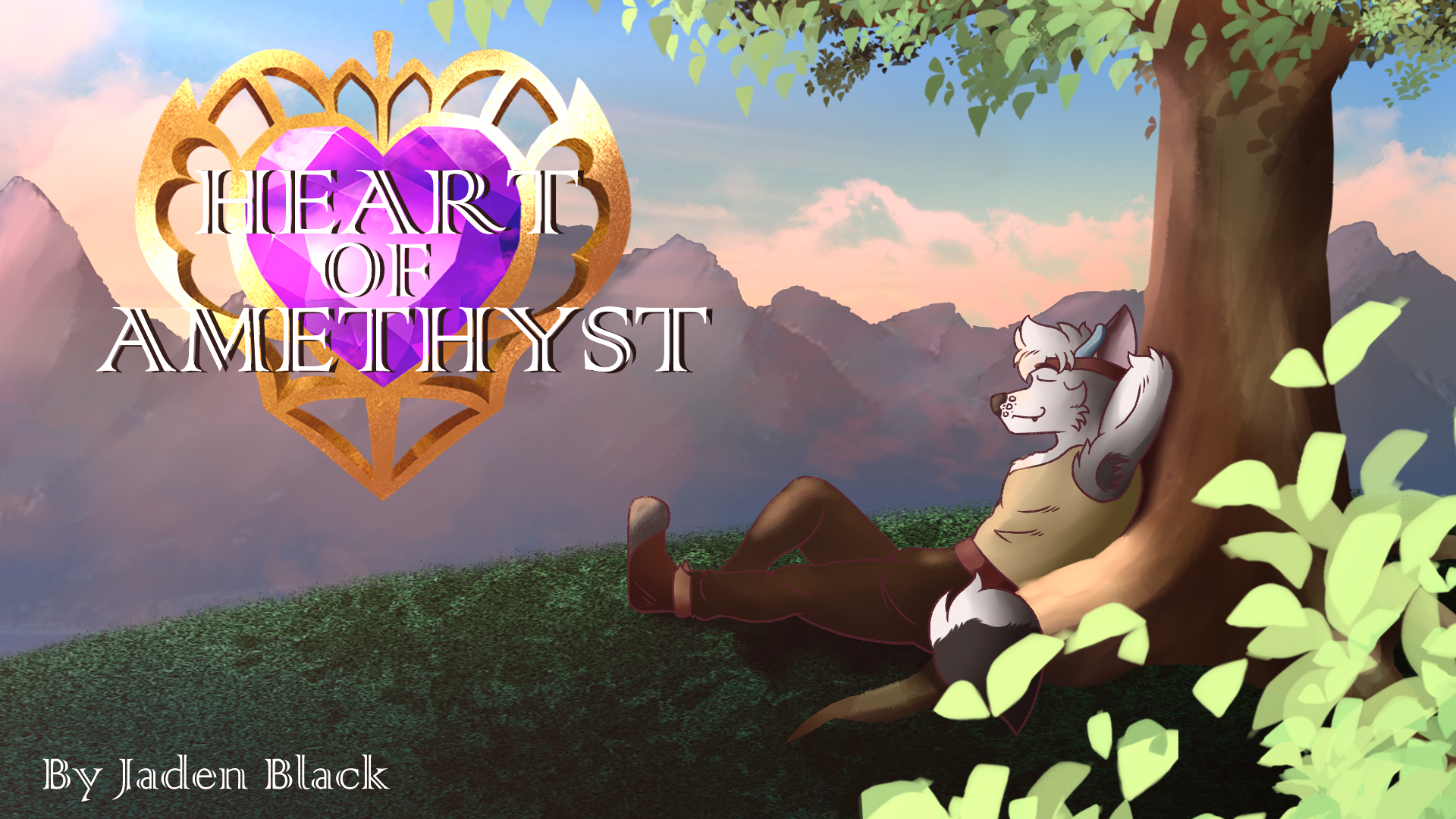 Heart Of Amethyst
After months of work, update 0.07 is finally here you all!
I'm quite proud of this one, both from the writing and the Codex (which is finally implemented and fully functional ahhhhhh). So yeah, as promised, this update will be focused on Almond and our date with him on the bar.
Here's a list of new things:
- Over 10k words on the new script (All the way to the ending of Chapter 2, but only on Almond's route)
- 3 new characters with a full set of over 10 sprites each.
- A new romantic scene with the nasty wolf himself.
- Fixed the mobile version of the UI.
- A new background created by the amazingly talented loose.stroke.
- And last but not least, a fully functional codex full of lore, maps and important dates.
Just like last one, this one was a lot of work. But not due to the update itself, but rather because of all the work I put into the codex. I highly recommend that you give it a read, even if world building isn't your cup of tea. I assure you, you will enjoy it.
Anyway, that's all I have to say. You just make sure to enjoy it and have fun. Thank you for your support, love you all.
Files
HeartOfAmethyst-0.07-pc.zip
495 MB
96 days ago
HeartOfAmethyst-0.07-mac.zip
461 MB
96 days ago
heart.of.amethyst-release.apk
499 MB
96 days ago